HANOVER STREET'S LARGEST OUTDOOR DINING SPACE
Outdoor seating? Check.
We know that when the weather is nice the last thing most people want to do is go from sitting inside their office to sitting inside a restaurant. Whether you're splitting a few small plates with friends or just drinking in the ambiance, there's no better place to enjoy nights in the neighborhood than outside under the glow of The Crown's festival lights.
We use a lot of fresh ingredients but fresh air is one of our favorites, and you can add it to any meal free of charge.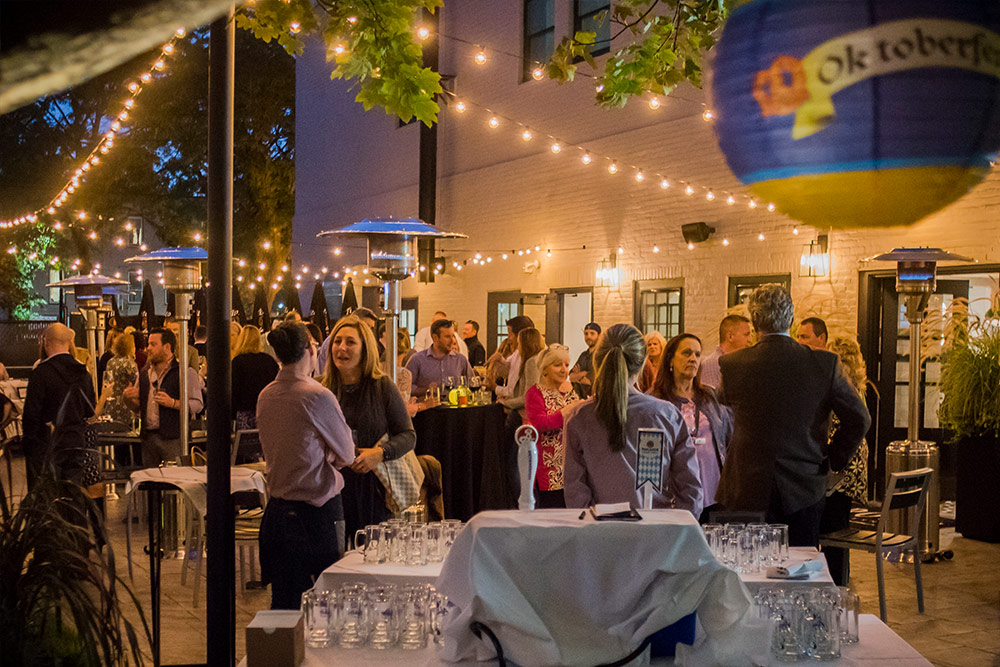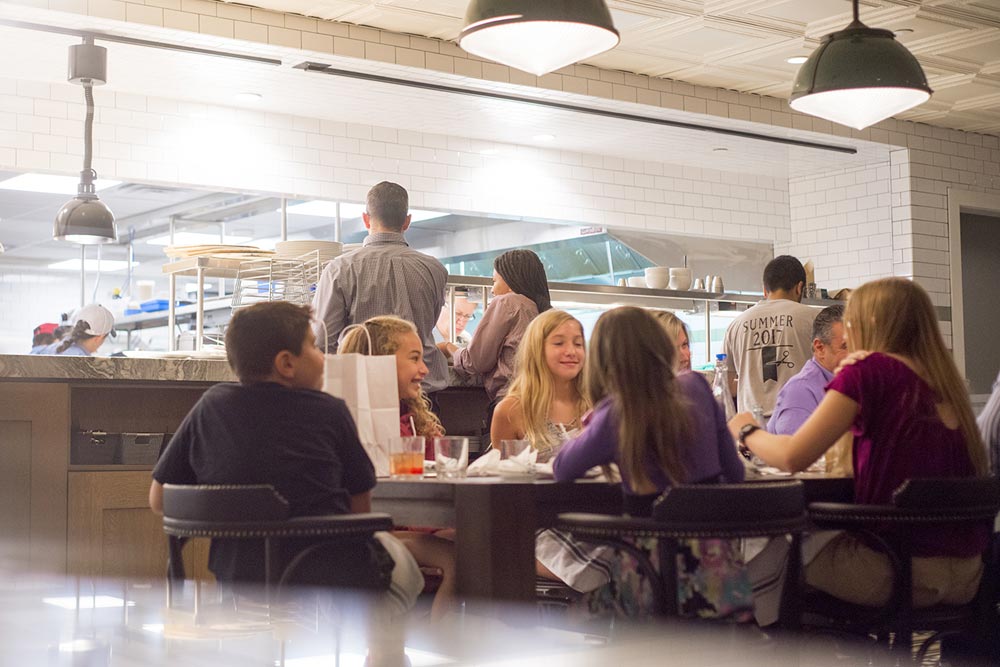 Reserve The Coveted "Block Party" Table
While we can't shut down all of Hanover Street for you, we can offer you a chance to reserve our "Block Party" table – our over-sized communal table that's positioned smack dab in the center of our high-energy dining room.
It's the only table in the house that can be reserved in advance… and it's perfect if you're breaking bread with 10 or more people. Just call our crew at (603) 218-3132 and tell them you want to reserve the "Block Party" table.